Why* Costa Rica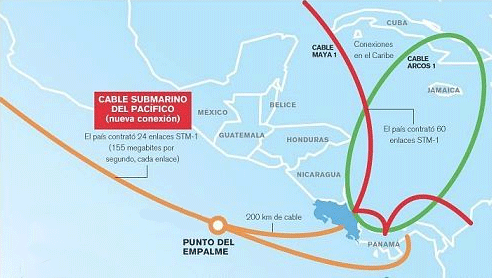 Costa Rica has the legal framework, a flexible corporate structure, and excellent Internet connections that make it ideal for offshore corporations or individuals to host or co-locate their critical applications and servers in Costa Rica and take advantage of these benefits.
Costa Rica has excellent redundant fiber optic submarine cables that connect the country to the world's Internet network. Submarine cables Arcos, CFX-1, and Maya in the Atlantic Ocean and the new "Global Crossing" submarine cable in the Pacific Ocean provide Costa Rica with an unsurpassable Internet connections structure.
CRServers.com provides you with an ample variety of hosting services based in Costa Rica, fast Internet connections, 99.9% reliability guaranteed, and a top native English language support staff.